Skills Tracking & Competency Management Tools
SkillsDB brings together product expertise, customer empathy and a long understanding of how to best optimize for employee success.
Optimize your workforce with a comprehensive and affordable SaaS platform that lets you manage and track employee skills and job requirements. SkillsDB is the only skills tracking and competency management platform designed to elevate employee success.
SkillsDB enables the organization and management of all employee skills accurately, thoroughly and efficiently. Whether your organization is 100 employees or more than 100,000, SkillsDB is the best platform to bring together everything needed for efficient employee operations.
Being a web-based competency management tool, SkillsDB bring skills tracking and competency management core of your PeopleOps. It is ideal for corporate, government, and academic organizations. By implementing SkillsDB competency management system software, we help provide organizations with an adaptable, affordable, and flexible solution.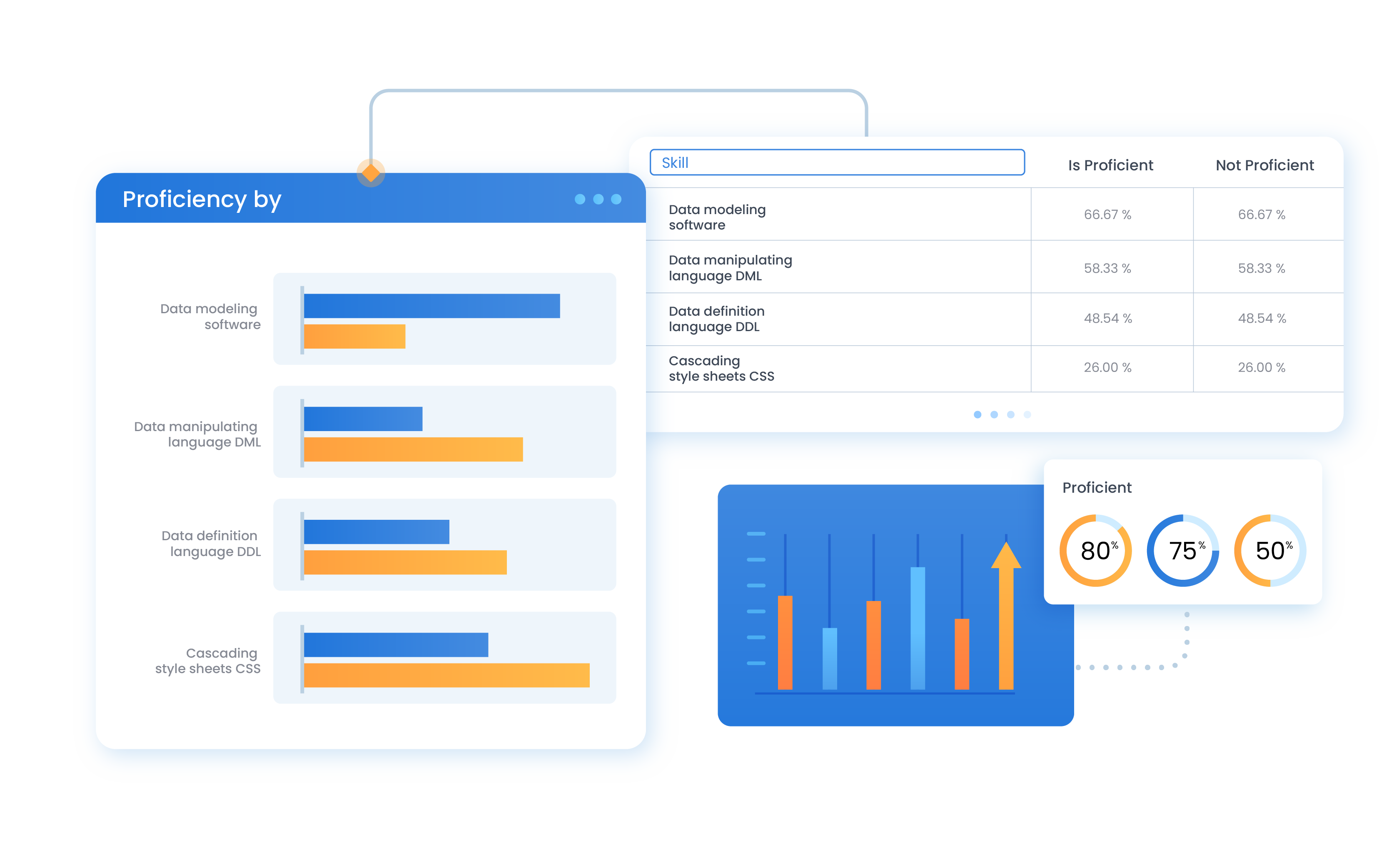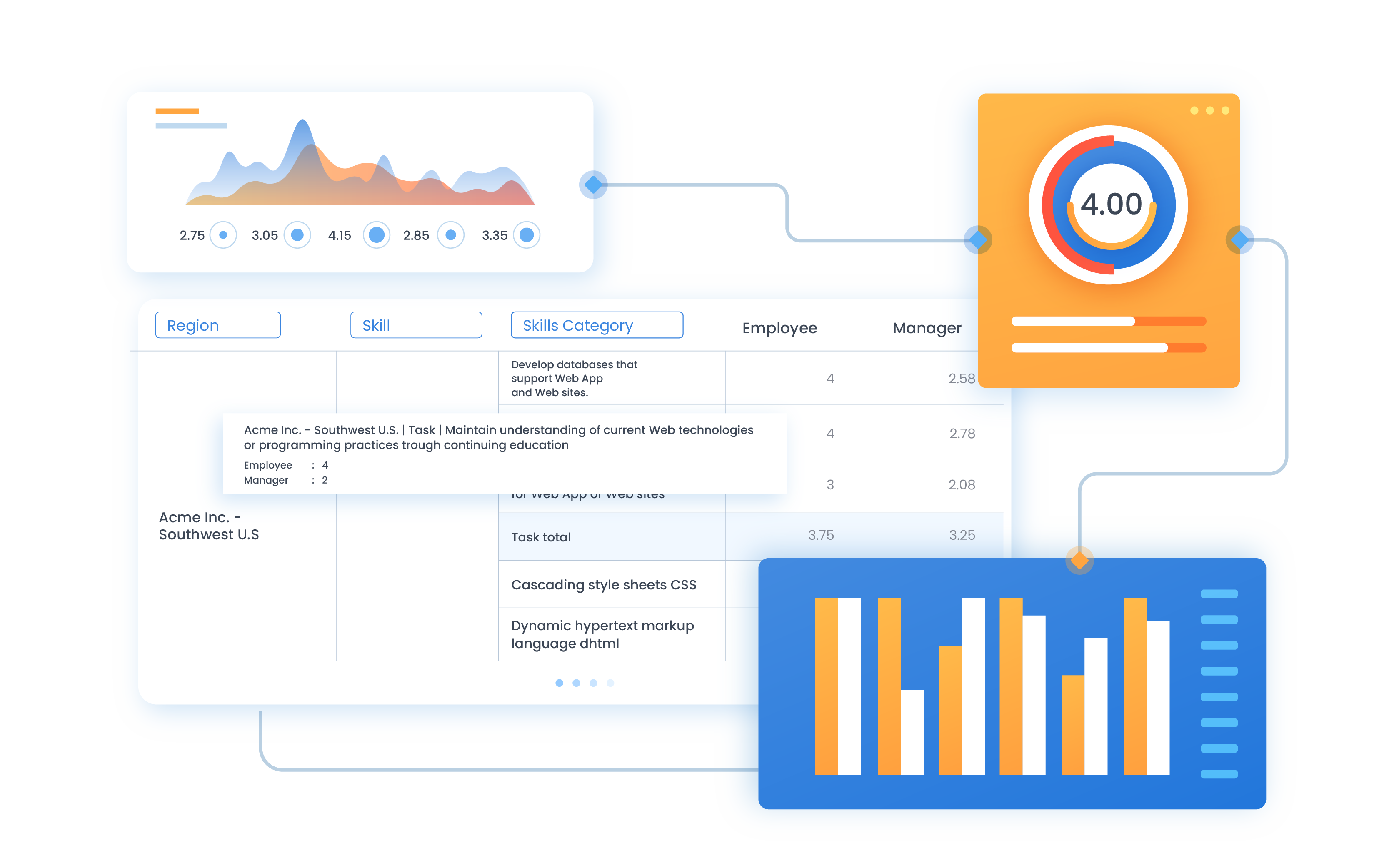 Here are a few key concepts with SkillsDB:
Easily and quickly deployed, whether to a small team or an entire multi-national organization
Comprehensive skills tracking and competency management

Proactive skill gap analysis
Enterprise-class security, MFA or SSO, and granular org chart user controls
Compelling built-in skills audit tools
Incredible data analytics functionality for granular review or high-level reporting
Greater transparency regarding job roles and actual skills
Captures organizational intelligence
Easy-to-use with tremendous features
Improves employee performance, helps to ensure the right people are in the right roles
Promotes positive interaction, mentoring and coaching
Why SkillsDB?
Skills tracking platforms answer critical questions about your people and their skills. Failing to answer these questions, puts you at risk. SkillsDB has been helping companies large and small since 2008, and our platform is the only one to consider to elevate employee success.
FOR THE ORGANIZATION
Do we have the skills we need to achieve our goals?
Are we clearly differentiated from our competitors?
Are we building skill-based teams or defaulting to availability as well as relationships?
How do we track and manage business competence?
Can we move from paper and spreadsheets to a platform to manage compliance and audits?
FOR THE MANAGER
Do we have the skills we need to deliver project goals?
How to I maximize our team effort?
Do we know how our team skills complement each other?
What projects can we take on with the skills available?
Where to I find experts to bring to the team to ensure success?
FOR THE INDIVIDUAL
How do I demonstrate my skills?
What additional skills do I need and how to I progress in my career?
How do I get on projects that will have an impact?
What gaps do I have with my skillset?
Can I connect my performance with coaching and mentoring?
VALUE PROPOSITION
Tie in with SkillsDB to maximize your organizational talent
Align the organization with its employees to do the best work
Ensure the right people are in the right roles, with measured performance and growth
Offer employee development plans with skills gap analysis and recommended learnings to aid career development
Report organizational team strengths and weaknesses to management with structured regularity
Drive recruiting, hiring and succession planning with deep people data
Manage talent proactively so the team can focus on its critical day-to-day responsibilities
WHITEPAPER
Get our free whitepaper on the importance of skills management
Download Understanding the Impact of Skills Management on Business Performance to better understand its effect in four key areas for your organization.
Welcome to your hub for employee success